A letter from Cult of Coquette founder, Bebe Mehr
Get 20% Off
CIMA collection
use code CIMA20 at checkout
A Letter From Cult of Coquette Founder
Hello Friends, For those of you that don't know, I name all our shoes after women that have inspired me. Whether a public figure or someone I personally know. In our first collection we only had one style in a variety of colors. The "Azar" was named after my mother's mother. My grandmother was a glamorous and very independent woman, who was always well dressed and had perfectly manicured red nails. I often get my nails done in that same color and call them my "Azish" nails. Which was the nickname the grand children used to call her by.
You may have noticed Collection two has an updated version of the "Azar", the "Azar II" and I love this pump even more than the first. The next style I created was the "Cima", named after my mom. Since, Mother's Day just passed I wanted to share a little about her with you. My mom has always been the life of the party. Among those that know her, her name is synonymous with champagne. She's also known for her beauty, amazing skin and most of all, her incredible artistic talent. My mom always had a unique sense of style and taught me how to make even affordable items look expensive. She's always customizing something she's bought to be more personal and avant-garde and now I do the same. She filled our home with art and music, and all my creativity comes from her. I named the "Cima" after her, because it's an elegant and timeless shoe, but still stands out, and I knew it would be a staple in every new Cult of Coquette collection. So, although it's a few days late, I wanted to honor her by describing how amazing she is to you all. And to publicly thank her for all she's sacrificed, all the love she's selflessly given and most of all for giving me those cheekbones.
Get 20% Off
the entire CIMA collection
use code CIMA20 at checkout
Show us how you wear your Coquettes

mention @cultofcoquette

in your caption for a chance

to get featured!

#CULTCRUSHES >
Leave a review
What you think matters to us. We've been working hard to give you more of what you love.Let us know what you think!

No time to shop? Get a
e-gift card sent to your email.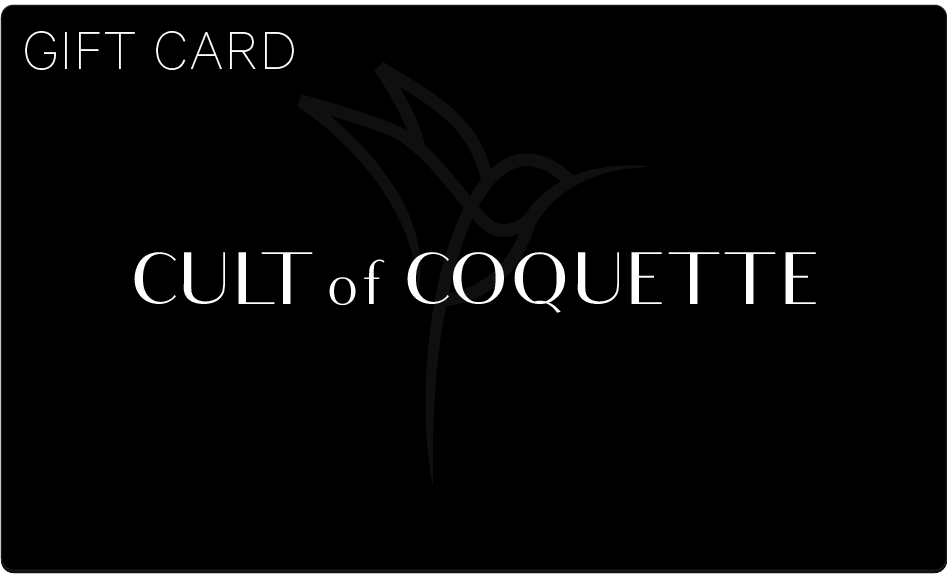 Copyright © 2018 Cult of Coquette, All rights reserved.
Cult Of Coquette | West Hollywood, CA 90069